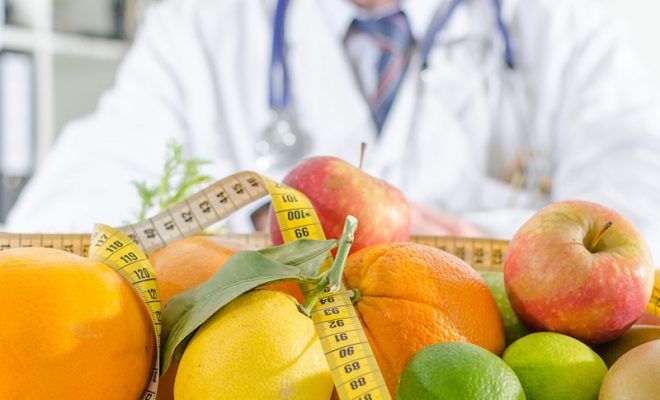 Nutrition is the science that interprets the interaction of nutrients and other substances in food in relation to maintenance, growth, reproduction, health and disease of an organism. It includes food intake, absorption, assimilation, biosynthesis, catabolism and excretion.
The diet of an organism is what it eats, which is largely determined by the availability and palatability of foods. For humans, a healthy diet includes preparation of food and storage methods that preserve nutrients from oxidation, heat or leaching, and that reduce risk of foodborne illness.
In humans, an unhealthy diet can cause deficiency-related diseases such as blindness, anemia, scurvy, preterm birth, stillbirth and cretinism, or nutrient excess health-threatening conditions such as obesity and metabolic syndrome; and such common chronic systemic diseases as cardiovascular disease,diabetes, and osteoporosis. Undernutrition can lead to the wasting of kwashiorkor in acute cases, and the stunting of marasmus in chronic cases of malnutrition.
As molecular biology, biochemistry, and genetics advance, nutrition has become more focused on metabolism and metabolic pathways – biochemical steps through which substances inside us are transformed from one form to another.
Nutrition also focuses on how diseases, conditions, and problems can be prevented or reduced with a healthy diet.
Nutritional science studies how the body breaks food down (catabolism) and how it repairs and creates cells and tissue (anabolism). Catabolism and anabolism combined can also be referred to as metabolism. Nutritional science also examines how the body responds to food.
Similarly, nutrition involves identifying how certain diseases and conditions may be caused by dietary factors, such as poor diet (malnutrition), food allergies, and food intolerances.
At Kriston Clinic we give more importance to Nutrition which helps in the us to treat all health conditions more effectively.