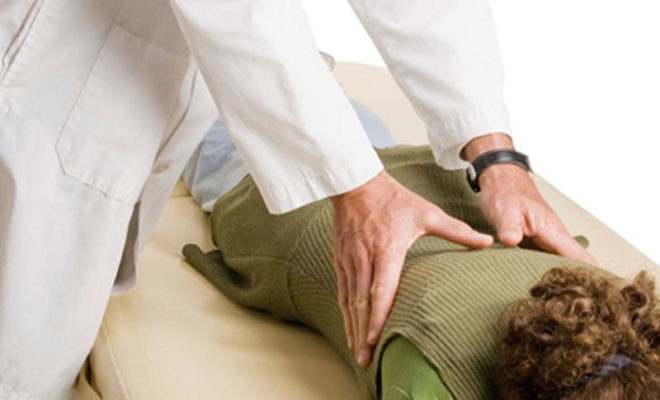 Osteopathy is a holistic approach to health care that strives to balance all the systems of the body, and provide overall good health and wellbeing.
Osteopathy is a philosophy of healthcare that acknowledges that the living body is a self-renewing, self-regenerating, self-recuperating system which maintains health constantly throughout life. Whenever that health-maintaining system is compromised, symptoms or disease could develop. Osteopathy is concerned with that which has compromised health rather than the resulting condition.
It is drug-free and non-invasive, focusing on treating and strengthening the structural framework, which in turn affect the functions of body's nervous, circulatory, lymphatic and other organ systems.
Osteopathy is a form of manual healthcare which recognizes the important link between the structure of the body and the way it functions. Osteopaths focus on how the skeleton, joints, muscles, nerves, circulation, connective tissue and internal organs function as a holistic unit.
Using skilled evaluation, diagnosis and a wide range of hands-on techniques, osteopaths may identify important types of dysfunction in your body.
Now it is very much possible to get treated with osteopathy in Chennai.
Osteopaths in Chennai treat a wide range of patients.
Few conditions where osteopathy is beneficial
Osteopathy has provided the pathway toward healing many types of illnesses that have failed other treatments.
The treatment works through restoring blood flow, nerve supply and lymphatic flow, and enhancing respiration via the relaxation of body tissues.  The list of medical conditions include:
SPINAL OSTEOPATHY
Back Pain
Neck Pain
Chronic Pain
Cervical and lumbar spondylitis with radiating Pain
Disc prolapse
Disc bulge
Scoliosis
Kyphosis
Sciatica
Herniated Disks
Spondylolisthesis
Pregnancy related back pain
Failed Back Surgery
VISCERAL OSTEOPATHY
Constipation
Irritable Bowel syndrome
Esophagus reflux
Asthma
Recurrent infection
Hypertension
Diabetes mellitus type 2
Colic disease
Peptic Ulcer Disease
Thyroid disorders
Lupus nephritis
Post Surgical Adhesions
CRANIAL OSTEOPATHY
Sinusitis
Migraine Headaches
Cluster Headaches
Depression
Tinnitis
Vertigo
Insomnia
Bell's palsy
Sleep disorders: sleep apnea
Chronic Ear Infections
TMJ pain
Strabismus (crossed eyes)
Amblyopia (lazy eye)
Cranial Syntosis
Trigeminal Neuralgia
Visual dysfunction, diplopia
Recurrent ear infection
Psychosomatic disorders
Maniac disorders
Hypoactive/hyperactive child
OBS  &  GYNEC  OSTEOPATHY
PCOD
Pregnancy
Irregular Mensturation
Lymphedema
Urinary incontinence
Pelvic pain
PAEDIATRIC OSTEOPATHY
Infant Latching and feeding difficulties
Birth traumas and other prenatal challenges
Cerebral palsy
ADHD
Autism
Hydrocephalous
Recurrent infection and immunity problems.
GENERAL OSTEOPATHY
Fibromyalgia
Rheumatoid Arthritis
Chronic  Knee Arthritis
Stroke/hemiplegia
Parkinsons disease
Multiple sclerosis
Many neurological conditions and pain syndromes
Motor neuron disease
Chronic Neuralgia Syndrome
Chronic Fatigue Syndrome
Plantar Facitis
Golfer's Elbow
Tennis Elbow
Frozen Shoulder Syndrome (RSDS)
Carpal Tunnel Syndrome
Shin Splints
Dr.K.Prabhu Ram M.P.T., D.O.M.T(Osteopathy) is one of the famous Osteopath in Chennai and his patients are happy with his treatment by Osteopathy, Chiropractic and Physical Therapy.At Kriston clinic we use Cranial Osteopathy, Visceral Osteopathy, and Spinal Osteopathy techniques to treat all the above conditions in an effective manner.