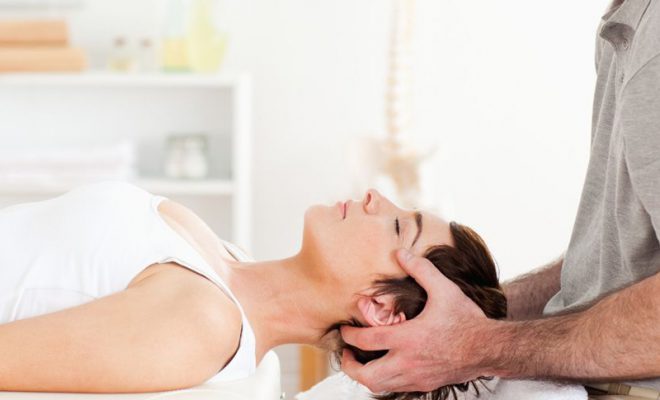 Chiropractic is a health care profession that focuses on the relationship between the body's structure—mainly the spine—and its functioning. Although practitioners may use a variety of treatment approaches, they primarily perform adjustments (manipulations) to the spine or other parts of the body with the goal of correcting alignment problems, alleviating pain, improving function, and supporting the body's natural ability to heal itself.
Overview and History
The term "chiropractic" combines the Greek words cheir (hand) and praxis (practice) to describe a treatment done by hand. Hands-on therapy—especially adjustment of the spine—is central to chiropractic care. Chiropractic is based on the notion that the relationship between the body's structure (primarily that of the spine) and its function (as coordinated by the nervous system) affects health.
Spinal adjustment/manipulation is a core treatment in chiropractic care, but it is not synonymous with chiropractic. Chiropractors commonly use other treatments in addition to spinal manipulation, and other health care providers (e.g., physical therapists or some osteopathic physicians) may use spinal manipulation.
Why Choose It?
Chiropractic is the method of natural healing most chosen by those seeking complementary/alternative health care for acute and chronic conditions.
While you may first visit a chiropractor to relieve pain in the lower back or to treat sciatica, neck pain, whiplash or headache, you will find that a chiropractor views you as a whole person and not the sum of your parts. A chiropractor will work in partnership with you to ensure your optimal health and wellness.
TRIGGERS YOUR BODY'S ABILITY TO HEAL
Chiropractors recognize that many factors affect your health, including exercise, nutrition, sleep, environment and heredity. Chiropractic focuses on maintaining your health naturally to help your body resist disease, rather than simply treating the symptoms of disease.
STARTS WITH A THOROUGH EVALUATION
When you visit a Doctor of Chiropractic, you will be evaluated using time-honored methods, including consultation, case history, physical examination, laboratory analysis and X-ray examination. In addition, you will receive a careful chiropractic structural examination, with particular attention paid to the spine.
INVOLVES NO DRUGS OR SURGERY
A broad range of techniques are used to locate, analyze and gently correct vertebral misalignments (subluxations) in the spine. Chiropractors may use manual adjustment, electrical muscular stimulation, ultrasound or massage. But they never use pharmaceutical drugs or invasive surgery. Chiropractic is a natural method of healing that stimulates the body's communication system to work more effectively to initiate, control and coordinate the various functions of the cells, organs and systems of the body.