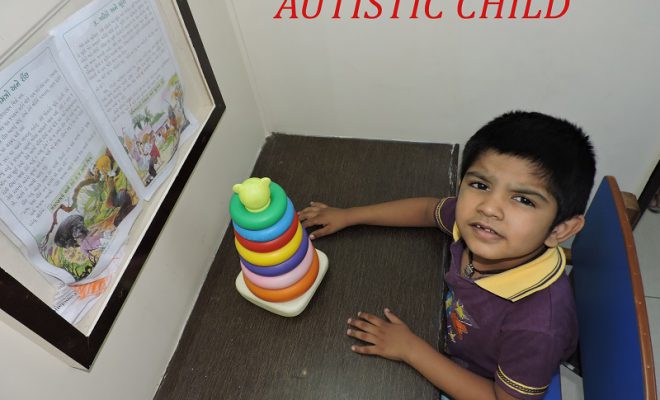 What is cranial osteopathy?
Cranial osteopathy is a specialist field of osteopathy. The therapy involves very gently manipulating areas of the head to reduce tightness and strain, and to help with problems in the nervous system. You might also hear it called 'craniosacral therapy'.
Who is cranial osteopathy for?
Although cranial osteopathy can be used on anybody, it's usually done on babies.
What is it used for?
It's claimed that cranial osteopathy can reduce characteristics of autism spectrum disorder (ASD). Supporters of the therapy say that the benefits range from small reductions in hyperactive behaviour to major improvements in communication.
Where does cranial osteopathy come from?
Cranial osteopathy was first developed in the early 1900s in the United States, but it's not clear when cranial osteopathy was first used as a potential treatment for autism spectrum disorder (ASD).
What is the idea behind cranial osteopathy?
The fluid that surrounds our brain and spine is called cerebrospinal fluid. Supporters of cranial osteopathy believe that this fluid pulses in a rhythm. If bones in the head move or the joints between the bones become restricted, this affects how well the fluid can circulate. It also creates pressure in the brain. Supporters believe that this might happen because of problems during pregnancy, birth or other traumas. They say that this pressure affects the function of the nervous system as well as overall development and also causes other problems, including learning disabilities and developmental disabilities like autism spectrum disorder (ASD).
Supporters claim that through gentle manipulation of the bones in the head, cranial osteopathy can restore the rhythm of the cerebrospinal fluid and help its circulation. For people with ASD, the claim is that this technique addresses the neurological dysfunction that causes ASD.
Autism and osteopathy
Like all children, your child with autism spectrum disorder (ASD) may suffer from muscle or joint pain/injury at some stage in their life. This could be a headache, postural discomfort or sports injury. If your child struggles with communication, expressing this pain may be difficult and frustrating but left untreated may snowball into larger issues.
Osteopathy is a manual therapy that focuses on the connection between the structure of your body and how it functions. Josh uses his hands to treat you.  He works with your muscles, joints, ligaments and tendons using a combination of stretch, massage, pressure point and manipulation techniques.
Children with ASD particularly those in their teens, like many children and young adults are dealing with heavy school bags; poor school desk and chair ergonomics; and poor posture when watching or using their TV/iPads/laptops. This, paired with body changes due to puberty and growth, may result in postural pain, muscle and joint dysfunction and headaches.
Even the most eloquent of patients have difficulty describing their current pain. Pain can be present in a multitude of ways (sharp, dull, achy, throbbing) and can be present at different times (constantly, intermittently, when aggravated, or during rest).  Three common areas of pain that osteopaths see children and teenagers with ASD for are:
Postural pain – Postural pain can have a drastic impact on children. Continuous pain may change behaviour, actions and emotional state.
Muscle and joint pain – Children with autism and other similar conditions are known to have a few specific, routine movements or actions that are exhibited for a variety of reasons. Some of these movements may be quite explosive and rapid which may cause damage within their joints and muscles. If they can't perform these movements due to pain or discomfort, it can be quite stressful, as these actions may be a coping strategy or a way to release tension and stress.
Overuse injuries – Habitual, everyday actions can be quite taxing on any child's body, children with ASD are prone to having specific motions and activities that they perform regularly, such as pointing their arm, this can lead to 'overuse injuries'.
Osteopaths treat many kids, teenagers and young adults with postural pain; muscle and joint pain; overuse injuries and more. We need to ensure your child is receiving the same care.  Getting on top of aches and pains while your child's body is still youthful and capable of increased levels of healing rates may be the best approach to prevent more crippling aches and pains in later life.