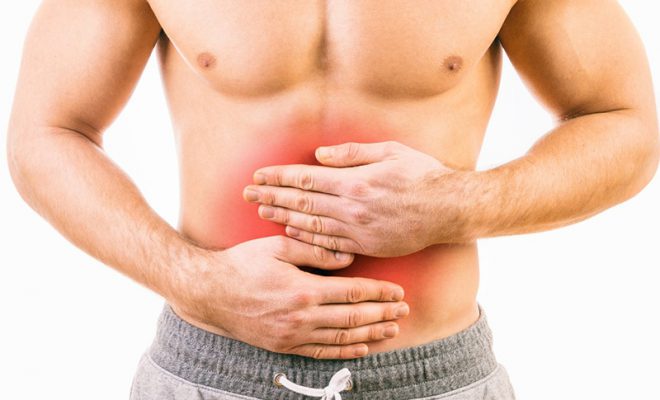 Irritable bowel syndrome (IBS) is a chronic, recurring gastrointestinal illness that varies in symptoms and characteristics Approximately 10% of the population has IBS at any given time—about 200 people per 100,000 receive an initial diagnosis of IBS each year.  It is more commonly diagnosed in people aged 50 years or older, and it occurs more frequently in women, at a women-to-men ratio of 2:1 to 4:1
Symptoms of IBS are abdominal pain and discomfort associated with changes in bowel habits, such as increased frequency of stool, abnormal stool form, straining during defecation, defecation urgency, feeling of incomplete defecation, passage of mucus, and bloating. The disease is diagnosed using the Rome Criteria (I-III), a globally recognized classification system. Individuals with IBS tend to have substantial functional impairments, higher levels of disability, and limitations in quality of life. Interaction between motor and sensory dysfunctions seems to cause the symptoms of IBS, but this theory has yet to be definitively confirmed. Factors that affect luminal function—such as food, intestinal expansion, inflammation, bacteria, and provocative environmental influences (psychosocial stress)—seem to affect the gastrointestinal motility and visceral sensitivity in persons with IBS. This gastrointestinal sensorimotor dysfunction can cause a deregulation in the brain-gut axis, which is the neural processing region between the intestines and brain.
Osteopathy works with the whole body: the nervous and circulatory systems, spine, digestive organs, thoracic and pelvic diaphragms to balance the nervous activity in the intestine, improve lymphatic circulation and relieve musculoskeletal pain.
For patients who have suffered from IBS for a while, the intestine may be palpably congested and hard. There may be adhesions and areas of tension in the mesentery (the large fan-shaped ligament which holds the large bowel in place). Visceral osteopathy can help by manipulating the bowel and the mesentery through the abdominal wall. Stretching and giving more mobility to the mesentery helps to improve the blood and nerve supply to the gut as well.
Visceral osteopathy is only part of the treatment. In fact, mobilising the spine can help to improve the function of the nerves which supply the intestine and this can lead to calming the nerves and relaxation of the smooth muscle of the gut.
Previously we talked about the stress that made IBS symptoms worse. Osteopathic treatment has effects on this factor as well, especially with the mobilisation of the spine that can calm down the sympathetic nerves (responsible for the stress response). A cranial approach will help improve function as well.
Osteopathy's goal is to restore homeostasis.
Don't suffer anymore. Please come in and let's try osteopathy to relieve your pain!