Osteopathy As a Top Health Care Career Choice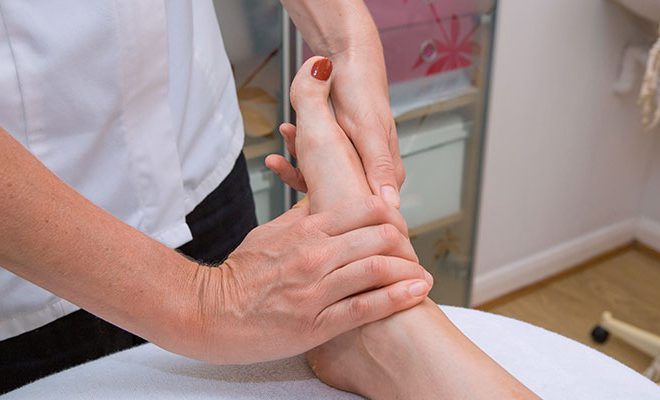 What is Osteopathic Health Care?
The health profession of Osteopathy (founded in 1874 by Dr. Andrew Taylor Still in the USA) is an established internationally recognized manual medicine system of diagnosis and treatment, which lays its main emphasis on the structural and functional integrity of the musculoskeletal system.
Osteopathic health practitioners use a variety of hands-on physical treatments. These include soft tissue techniques, joint mobilization & manipulation, muscle energy treatment and functional (strain and counter strain) techniques. These techniques are normally employed together with exercise, dietary, and occupational advice in an attempt to help patients recover from pain, disease and injury.
There are two types of osteopaths. European style Osteopaths (also known as osteopathic manual practitioners, manual osteopaths, traditional osteopaths & classical osteopaths) do not prescribe medications or perform surgery, while American style osteopaths (also known as osteopathic physicians) perform surgery and prescribe medications as well as using osteopathic techniques in managing a patient's condition.
Osteopathy as a Career Choice
Osteopathic health care is one of the most complete health care systems in the world. It is a distinctive form of medical practice. The practice of manual osteopathy utilizes all available modern manual medicine techniques to assess injury and diseases of muscles, bones, joints and nerves. It also offers the added benefit of hands-on diagnosis and treatment through a system of therapy known as osteopathic manipulative medicine (OMM). Osteopathic manual practitioners understand how all the body's systems are interconnected and how each one affects the others. They focus special attention on the musculoskeletal system, which reflects and influences the condition of all other body systems.
Osteopathy is the fastest growing health care profession in the USA, Canada, Australia, New Zealand, Brazil, Argentina, South Korea, Japan, China, India, Iran & Europe. The Canadian Imperial Bank of Commerce (CIBC) in a report released in December 2012 and published by the Toronto Star; titled "the Top 25 Occupations in Demand" included manual osteopathy in #13 of the occupations in demand in Canada.
The average salary for a new manual osteopathy graduate who works as an employee in a health or rehab clinic is generally between $30 to $40 per hour in Europe, Australia, Caribbean and North America and $10 to $20 in Asia, Latin America and Africa. Manual osteopaths in private osteopathic practice generally charge between $90 to $140 per hour of treatment in Europe, North America, Australia & Caribbean and $20 to $60 per hour in Asia, Latin America & Africa.
For patients injured in a motor vehicle related accident in Ontario (Canada) all auto insurers cover osteopathic treatments at the rate of $53.66 per hour as per fee guideline set by Financial Services Commission of Ontario (FSCO).
The average income of manual osteopaths in Canada and USA is $90,000 per year. In Australia it is $78,000 and in United Kingdom (UK) it is 58,000 Euro. The average income of American style osteopathic physicians varies greatly as it depends on the speciality they practice. It is $161,000 to $576,000 per year.
There is virtually no unemployment in this health care profession. Almost all European style osteopaths find employment within a few months upon graduation.
European style osteopaths are found worldwide. There are approximately 4500 osteopaths in United Kingdom (UK), 1500 manual osteopaths in Canada, 1000 manual osteopaths in Brazil and 67,000 doctors of osteopathic medicine in the USA, and a few thousands more spread around the world in countries such as Australia, New Zealand, Panama, Colombia, China, Iran, India, South Korea, Japan, Greece, South Africa, Singapore, Vietnam, Venezuela, Latvia, St Martin, Barbados, Jamaica, Bermuda, Costa Rica, Mexico, Russia, Ukraine, Argentina, Pakistan, Israel, Austria, Germany, Portugal, Italy, and Netherlands amongst others. Nearly half of them are women.
The number of osteopaths worldwide has increased exponentially in the past few years largely due to National Academy of Osteopathy making the diploma program in osteopathy available to students worldwide through an online method of education.
Article Source: http://EzineArticles.com/7490907